Leadership
Senior Pastor
Doug Sanders was born and raised in Minden, Louisiana. He lived in Tulsa, Oklahoma for eight years where he attended Oral Roberts University and received degrees in Biblical Literature in Undergraduate and Graduate study and also completed his Seminary Training at ORU.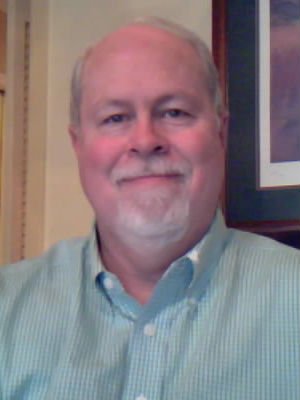 During Doug's time in Tulsa he worked with the Chaplain's Office as a Wing Chaplain, Spiritual Life Dorm Director, Graduate Housing Chaplain and Chapel and Vesper's Worship Leader. He spent two summers on the road traveling primarily in the Southeastern part of the United States leading outreach music and drama teams from ORU.
Doug and his wife Kathy moved to Shreveport in 1980. After serving on the staff of a local church for five years, Doug and Kathy began the Shreveport Vineyard Church in the Fall of 1985. He has served on the National Board of the Vineyard & also on the National Vineyard Leadership Team in the capacity of Area Pastor Coordinator for Vineyard pastors in North Louisiana and also in the state of Arkansas. Doug & Kathy have been involved in short-term mission trips with the Vineyard in Australia, Costa Rica and Colombia.
Doug is also an Instructor for Streams Ministries under the oversight of John Paul Jackson. Class offerings include:  "The Art of Hearing God", "Advanced Prophetic Ministry", "Understanding Dreams & Visions" & "The Advanced Workshop in Dream Interpretation." If you would like to have Doug teach a class at your church or ministry group, please contact him at doug@vineyardshreveport.org.
Doug is currently writing his first book entitled Restoring Passion for the Presence of God.
Doug loves to play guitar, read, play tennis, go fishing & play with the grandkids!